One of the common fears we have as we transition from employee to entrepreneur is that "I can't be successful at entrepreneurship because I'm not an expert". There are consulting type businesses where certifications, proof of knowledge, etc. may be required but I generally focus on folks moving from a corporate employee to business owner, entrepreneur where these items are not required or expected. So if you have the expert fear, I have 3 questions for you:
How is expert defined?
When is an "expert" really needed?
What is really needed?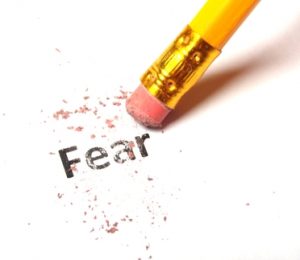 How is expert defined?
How is an expert defined? Is there a standardized test that one must take? Does she have to log the proverbial 10,000 hours in some database somewhere and get certified? I'm not trying to quiz you by throwing countless questions at you but do you get my point? There's no universally accepted measurable definition of expert by which we can measure ourselves or others. And even when certifications are expected and demonstrate knowledge and a certain amount of experience, the level of expertise is generally subjective.
For example, I'm a Project Manager Professional (PMP). To get certified as a PMP, one but submit proof of learning, proof of experience, and pass the PMP exam. I have worked with quite a few who have a PMP but are far from being experts (by my definition) and I have worked with some project managers who don't have a PMP but can run circles around certified PMPs.
When is an expert needed?
In addition to being certified in project management, throughout my career I have had the privilege of gaining a lot of experience, skills and knowledge by taking on various professional roles. And just as I was trained by coworkers when I started at Wendy's, I was trained by coworkers for each of these. There was never an "expert" who trained me. I didn't have a chef train me on how to make a hamburger, a Chief Financial Officer train me on how to create analysis statements for my close packages or have a Chief Technology Officer train me on how to perform analysis the system issues. So when is an expert really needed? Do you really need to be an industry expert to start a business? Do you need to be a business expert to start a business? I don't think so. Concentrate on your strengths and please don't let the expert fear prevent you from moving forward.
What you do need to be
So what do you need to be to become a successful entrepreneur and start a business? You need to be able to deliver. That's pretty much it. Ask yourself if you have the skill set, knowledge, and experience to deliver for your customers? And remember that delegation is a natural part of obtaining some goals. You do not have to do it all. I will repeat: although each of us is responsible for our new business, you do not have to do it all.
The expert fear is based on the expert myth. There are certain certifications, proof of knowledge expected for some service based consulting businesses but there's no common measurable way to define expert. Even if we assume someone with a lot of experience in an industry is an expert, we know that a lot of experience is not usually needed for most situations. You do need to be able to deliver for your customers and you will undoubtedly use various resources to do that. You will use your experience, various skills and knowledge to transition successfully to entrepreneurship.
In the comments below, please share the name of a company from which you purchase products or services that although doesn't have decades of experience, you love!