We've discussed that you need to decide on how to reach your target market. There are various ways to market your business.
Marketing your business online can be quite different than doing it offline. But if you know traditional marketing methods, they can be tweaked to align to the internet.
And I've found that it's important to create a marketing plan and stick to it. Focus on the long term goals and this will increase your chance of success.
As you keep these above in mind, here's 5 specific things you can do to market your business.
Press Releases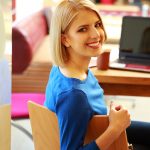 Press releases can be a great way to start marketing your online business. You can write it yourself or outsource it to a more experienced writer for a fee.
There are services that will send out press releases to websites all over the internet. This can get a new site a lot of attention and traffic.
Built Trust
As you probably already know, people are more likely to buy from someone they trust. And getting folks to buy is the ultimate goal for a business.
It's very important to start building trust as early as possible. Setting up accounts on different social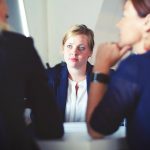 networks, forums, and groups where folks congregate will help get you started.
Forum Marketing
Participating in online forums can eventually bring in sales. Observing before posting is a good idea. That way you get a feel for the group's culture.
After you've done that, become an active member by answering questions and asking questions. Don't start offering your products or services right away.
Folks will be turned off if they think they are being spammed.Start by taking part in discussions and adding real value to the conversations.
Once some trust is built, then you can mention your products or services in the footer or your profile. This is a non intrusive way and can bring traffic to your website…if you added your website link. And what's nice: you will get traffic on a go forth basis.
Advertising
Purchasing advertising on websites is another way to market your company. Choose websites in the same niche as your company or websites that your target market visits.
The higher traffic websites will cost more, but they offer more ad impressions than websites with less traffic.
Paid Search Ads
Purchasing search engine traffic is another way to market your business. Most of the major engines allow bidding on keywords that you want to target.
You only have to pay when a user clicks on your ad. This is called pay per click advertising.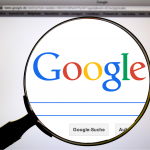 The cost of this can be minimal if a niche is not very large, but if it is a highly competitive one then the cost can become so expensive that it may not be worth it when you are just starting out.
All of the above are ways to promote your website online. One of the key things is to track your results and keep trying new methods.
This will make your marketing more effective and continuously move your business forward.
Comment below and tell us which marketing technique has been the most effective for you.
No Fields Found.