When it comes to promoting a product, don't just send out an email or two to your list. Instead, create an email funnel.
You've heard of a sales funnel. An email funnel is a specific example of a sales funnel.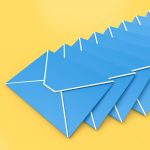 Your email funnel doesn't have to be complex or have a lot of emails. In fact, one that's too long might be annoying to some of your subscribers and you don't want that.
Instead, make your email funnel simple.
Try to keep it to 4-5 emails that are extremely focused on the same product. If you switch up offers, it's going to be harder to get your subscribers to buy from you.
And you don't have to re-invent the wheel when it comes to what to use for your email funnel.
You can use a funnel template to promote various products. Below is a sample funnel that you might want to follow:
#1: Introduce Your Product
Your email may be the first time your subscribers have heard about your product or it may be the twentieth. Since you're not going to know, treat the first email in your funnel as an introduction. You can share what the product is and a few of its features.
Then go on to mention who created the product. This is probably you. For example, if you're promoting a course on Facebook Live, you might say, "This course was designed by Cathy, a social media coach who teaches smart solopreneurs how to leverage Facebook to find new clients."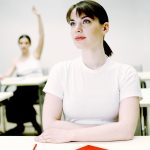 #2: Tell Them Why
For your email #2, you'll want to tell your subscribers why they'll want this course. For example, you could say, "Facebook is giving preference to videos over text or links now. That means if you want your potential customers to discover you, you need to be engaging on Facebook Live."
#3: Tell Them How to Use It
With digital products, it can sometimes be difficult for subscribers to understand how their purchase will impact their business. So you want to explain to your list how they can use the item you're promoting.
For example, you might say, "My friend was looking to get started online as a freelance writer. She bought Cathy's course on Facebook Live.  A week after implementing it, she's booked solid and gave her boss her two weeks' notice."
#4: Send a Reminder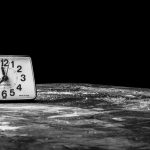 If you're like most folks, you've probably left an email in your inbox and forgotten to follow up. You're busy so this is not hard to do.
Maybe you meant to purchase tickets for a networking event or to check prices for your next vacation.
It really is easy to get busy with life and forget to follow up. That's why you want to follow up with a reminder to your subscribers.
For example you could say, "Cathy's course on Facebook Live is only available for a couple more days. This is the guidance you need if you want to stand out on Facebook's crowded platform. Buy it now before it's gone."
This sample funnel will work best when the emails are spread out over a few days. Don't try to promote everything at once.
Be intentional about the emails you send your list.
So there you have it. The four email types you can you for your email funnel.
Comment below and share for which product you will create an email funnel.