Recall that a risk is an uncertain event that if occurs, has a
negative effect on your objectives. Listing out your risks allows you to manage them and generally we start by determining the impact and the probability of each risk.
We need to consider "how bad" is the potential impact and how probable the occurrence for each item identified.
Qualifying impact and probability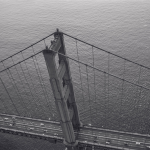 There are various ways to qualify these two elements of impact and probability and one way is not inherently better than the other.
It's important, though, that the scale you use feels natural to you and that you are consistent.
In my business I use:
very impactful
impactful
not very impactful
very likely
likely and
not very likely.
Impact and probability example
If we go back to some of the risks I mentioned in my prior post, let's take one for example.
When I started my craft business, I was somewhat concerned with being able to produce enough to stock the shelves, so to speak.
For my first few shows I knew it was very likely that I would not have enough jewelry to display at the local farmers market.
After some analysis, I believed that that wasn't very impactful.
The "enough jewelry for a craft show" example demonstrates how important it is to look at both impact and probability. Although probability was high, impact wasn't.
This is managing risks.
I could have been too afraid to sign up for the first craft show because I didn't have enough jewelry but as I thought deeper, I realized that the impact was low or not very impactful.
Pleasant surprise from looking at impact and probability
Attending shows with low inventory actually brought a pleasant surprise for my business. It helped me focus on the types of jewelry folks were looking for but not finding.
If I had had a booth full of jewelry I probably would have been hesitant to start making jewelry that folks were looking for because
I could have been attached to the previously made jewelry and focused on selling it
Or feared using up more of my limited jewelry making supplies after already stocking my booth
Hopefully this makes sense and helps reduce overwhelm.
Now it's your turn, take out your list of risks. If you don't have one yet, please see my prior post on risks that will assist you in creating your risk list.
For each risk, identify the impact and probability.
Doing this exercise helps you know what to prioritize. It helps you know what you need to fear.
And the best part is that there is a way to tame the fear. As we continue with this risk discussion, you will see how that's done.