We've discussed that you need to decide on how to reach your target market. There are various ways to market your business.
Marketing your business online can be quite different than doing it offline. But if you know traditional marketing methods, they can be tweaked to align to the internet.
And I've found that it's important to create a marketing plan and stick to it. Focus on the long term goals and this will increase your chance of success.
As you keep these above in mind, here's 5 specific things you can do to market your business.
Press Releases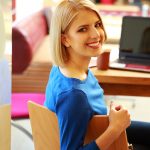 Press releases can be a great way to [Read more…] about How to Market Your Business