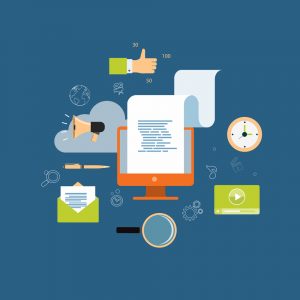 If you're an online business owner, you know that content is one of the best tools you have. It can drive a tremendous amount of traffic to your website.
When done correctly, it provides your audience with the value and information they are looking for. It also helps you market your business, products or services.
Nowadays, content is essential for online marketing success. And you can achieve even greater success if you take the time to plan your content.
Content Planning
We all do some sort of planning in our lives. Content planning is the process of deciding what to write and where to publish it.
Questions you ask yourself while planning include:
When & where will you publish the content?
What topics will you write about?
What's the main objective of the content?
What are the keywords you'll be using?
How can you repurpose the content in the future?
You'll also want to decide how far ahead you want to plan your content. Many online business owners take a tiered approach.
They plan large content projects for the entire year. For example, they may publish an ebook every couple of months for a series. They also take a look at their content on a quarterly or monthly level.
If you haven't started to plan your content yet or are struggling to plan it effectively, try:
Using a calendar that gives you a view of the big picture and you can also write on. A paper desk calendar is a great planning tool. You can write your content ideas in pencil for easy modifications later. Then, if you prefer electronic organization, you can transfer the paper plan to Outlook or e-calendar.
Setting aside time to map out how you'll integrate your content into your overall marketing strategy. For example, you could decide that in a particular month you're going to publish five blog posts. You may want to make sure this content ties into any launches or promotions you're doing in the same time period.
Leaving room for change. The best content plans leave room for inspiration. The greatest ideas often come out of the blue…when you're brushing your teeth for example.
If you don't allow room to update your content based on newly found inspiration, you risk missing out on a potentially great idea.
Don't forget to take a look at how you can repurpose your content strategically. It's not only a great way to get the most return on your time and energy investment, it can help fill content gaps.
When you take the time to plan your content, make sure you're looking at the big picture and the more detailed picture.
Look ahead and take the entire year into consideration. At the same time, plan your content down to the keywords and topics.
I know you may be thinking about the time commitment. It may take a day or two to plan the year but it'll save you tons of time later.
Instead of wondering what you're going to write on each week, you'll have the answers all worked out and hopefully documented in your content plan.
Best of all, your content will fit with your overall marketing strategy and be an integral part of your business growth plan.
Which do you use: a paper or electronic calendar for content planning?